McNamara makes Aussie trip
England coach to catch up with NRL's English contingent
Last Updated: 28/03/12 12:26pm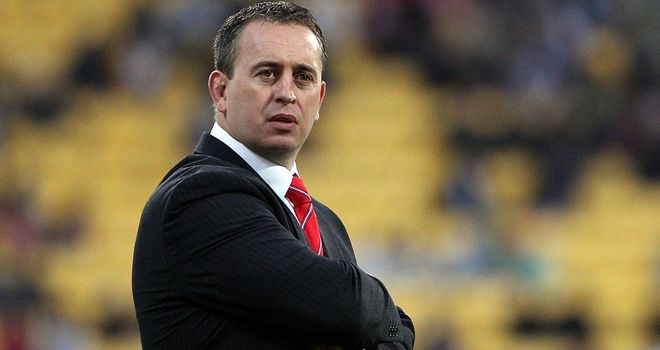 Steve McNamara: Will catch up with NRL players on 21-day trip
England coach Steve McNamara will travel to Australia this week to start a 21-day fact-finding mission in which he will catch up with the eight NRL-based English players.
McNamara will spend the first week in Sydney before moving onto Melbourne for five days and return to Sydney for the final week.
"Each year I always try to get over to Australia to keep abreast of rugby league and other sporting developments in the southern hemisphere," McNamara said.
"I will have a couple of meetings with the players where I will present our plans for the next two years."
The English players are Sam, Luke and George Burgess (all South Sydney), Gareth Ellis and Chris Heighington (Wests Tigers), James Graham (Canterbury), Jack Reed (Brisbane) and Gareth Widdop (Melbourne).