Boots 'n' All: Dave Hadfield, Sam Tomkins, the Heavy Woollen derby on the show
Last Updated: 23/04/14 7:11pm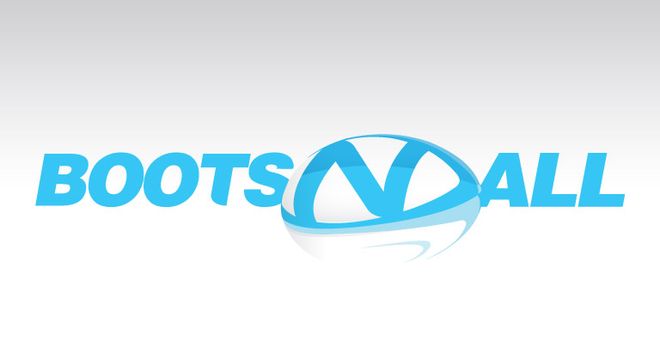 Boots 'n' All: Wednesday at 6pm on Sky Sports 1 HD
Join us for Boots 'n' All this week when we're at the launch of Dave Hadfield's new book along with much more.
Terry O'Connor and Barrie McDermot join Bill Arthur in the studio for your weekly dose of features, interviews and chat ahead of another big weekend in Super League.
On the show:
BOOKS 'N' ALL: We are at the launch of Hadfield's new book All The Wrong Notes.
NEW ZEALAND SAM: We chat to Sam Tomkins in New Zealand about his latest adventures with the Warriors
ROYAL RAM-BULL: We have highlights from the Heavy Woollen derby, which was played on Good Friday between the Dewsbury Rams and the Batley Bulldogs.
PAYING THE PENALTY:We speak to Wakefield chairman Michael Carter and Marc Green, the Bradford Bulls chairman, amid the on-going drama about penalties for financial failings.
THE INVINCIBLES: We have a special feature on the Leigh Centurions after their undefeated start to the season.
SUPER LEAGUE: And we hear from the Super League coaches after the Easter weekend and look ahead to this week's action.
Watch Boots 'n' All, 6pm Wednesday, Sky Sports 1 HD, or catch one of the many repeats