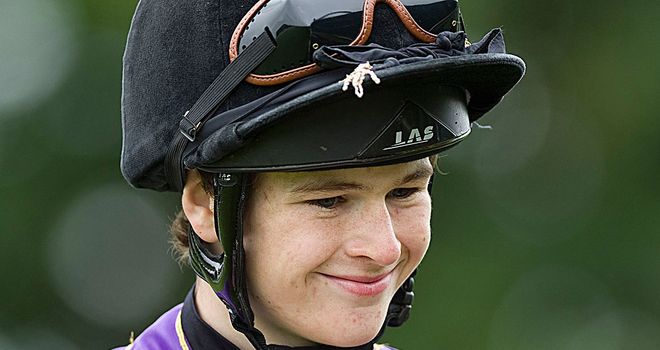 Brendan Powell: Took the wrong course at Fakenham
Brendan Powell Jnr has been banned for 14 days after taking the wrong course when set to ride a winner at Fakenham.
Powell was aboard 5/4 favourite Benny The Swinger in the Fakenham, Diana And Tony's Favourite Racecourse Conditional Jockeys' Handicap Chase when he went to the right of the rails near the winning post and jumped what had been the last fence on the previous circuit.
His mount jumped the regulation last with a clear advantage, but rather than going to the left of the fence alongside the winning post, he realised his error too late and had no option but to jump it and provoke ire from punters.
That left 17/2 shot Peak Seasons - a winner at Leicester on Monday - to rattle home and put his head in front of Roc De Guye right on the line.
Speaking from Folkestone, Benny The Swinger's trainer Chris Gordon told At The Races: "It's just one of those things. It's one of those things that happens up there (at Fakenham) far too often. If only they dolled it off on the final circuit, so jockeys can't make a mistake.
"It's such a tight circuit. I'm not going to shout at the boy, I'll let his father (Brendan Powell senior) give him a bit of a rollicking.
"Brendan himself will be absolutely gutted about it, I'm gutted because I had a little bit, the owner is gutted.
"It's very upsetting but it's one of those things at Fakenham that's happened so many times. I think the track ought to try and do something so they can't go on the chase course."