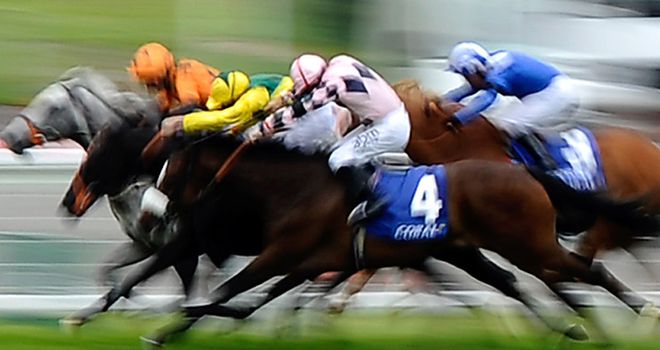 Chiberta King (4) scores under Jimmy Fortune in Sandown's Coral Marathon
Andrew Balding completed a fantastic Eclipse day treble at Sandown Park as Chiberta King (6-1) just edged Aaim To Prosper in the Coral Marathon .
The trainer had taken the opening two races on the big card with Night Carnation and Highland Knight, and completed the hat-trick in a desperate finish.
As long-time leader Akmal gave way, the pair quickened up past Electrolyser in the final furlong of the the two-mile contest and there was little to choose between them as the post loomed large.
Jimmy Fortune was typically strong on Chiberta King and the duo just got the better of the argument by a nose.
"It's just been a lucky day," Balding joked.
"This horse thoroughly deserved to win a good race and he's just got his confidence back.
"I'm not sure if that would qualify him for the Melbourne Cup, but one of his owners is Australian and he'd love to see him running there.
"He's the right sort of horse for it, so we'll have to look into things."