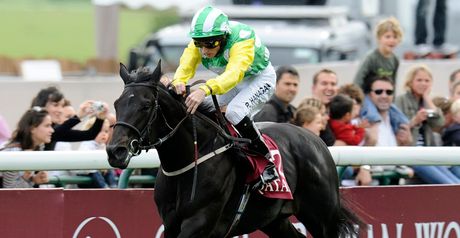 Wootton Bassett: Fifth at Longchamp
Wootton Bassett was a gallant fifth as Tin Horse (10-1) won the Poule D'Essai Poulains, known as the French 2000 Guineas, at Longchamp.
Richard Fahey's charge was pushed forward after a quick start to make most of the running under Paul Hanagan, however he was swamped at the furlong pole.
First the strong-travelling Havane Smoker (18-1) moved into the lead however he was only second in the end as he was mown down late on by Didier Guillemin's Tin Horse who careered away under Thierry Jarnet for a ready success.
Venomous (66-1) ran on well for third under Flavien Prat, as Mahmood Al Zarooni's Midsummer Fair and David Wachman's Imperial Rome failed to make the frame.
Fahey said: "He's just run a bit fresh I'm afraid and done too much.
"He might not have stayed as well, but I wouldn't like to condemn him on that score at the moment.
"We watched the French 1000 Guineas and saw that anything that was dropped in had no chance, so we were trying to be positive on him.
"We weren't thinking he had to make the running, but he's just taken off I'm afraid.
"I'll have to get him home and watch the race again. The fractions were quite quick.
"Paul knew they were going too quick, but the horse was just too well if that makes sense.
"If we'd have had a prep run, it would have been easier, but with what happened early in the year, we missed that.
"I'm not thinking about where he'll go next at the moment. I just want to get him home and we'll go from there."