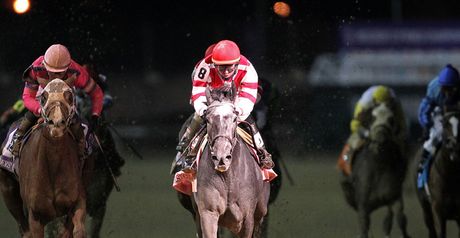 Unrivaled Belle: Best of the Ladies
Unrivaled Belle took the Breeders' Cup Ladies' Classic in the hands of Kent Desormeaux.
Hot favourite Blind Luck sliced through the pack from the rear to challenge in the home straight but it was all too late as 8-1 chance Unrivaled Belle maintained her advantage to score decisively.
Desormeaux said: "She was really full of running all the way. She'd been doing that in the morning and she takes a bit of a grip.
"But she powered to the line and I put my stick down and let her glide in. She just skipped into seventh gear when I asked her, just like a grass horse does."