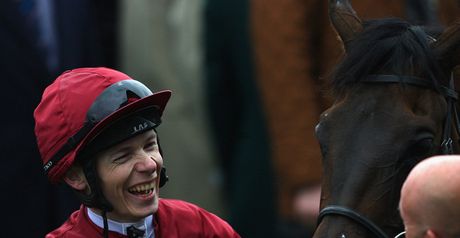 Spencer - partnered Blizzard Blues.
Blizzard Blues overcame obvious signs of greenness to make a winning debut in the TurfTV Maiden Stakes, leading home stablemate Manifest to give Henry Cecil a 1-2.
The 25-1 winner sported blinkers for his first racecourse appearance but after being settled at the rear, he cruised up on the bridle to mount a challenge at the furlong marker.
Once asked for his effort by Jamie Spencer, the chestnut hung badly across the track but had enough in the tank to hold his better-fancied stable companion by three-quarters of a length.
The stewards held an inquiry into possible interference but the places remained unaltered.
Cecil said: "I didn't expect that. The winner is very babyish and had a foot problem last year, so I'd have been happy if he'd finished in the first half.
"I thought the other one would finish a lot further ahead, but he's finished very well and wants a mile and a half."