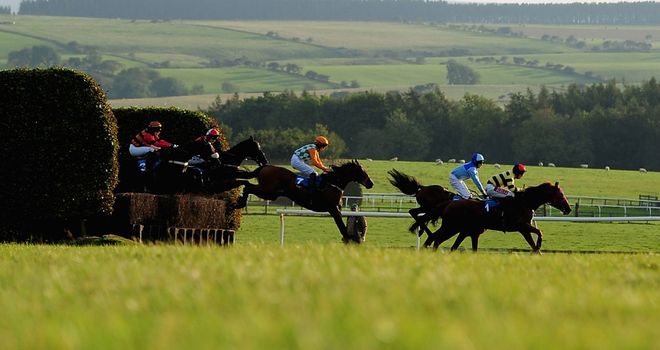 Rebecca Menzies will saddle her first runner at Hexham
Rebecca Menzies is relishing the prospect of saddling her first runner since becoming Britain's youngest ever female trainer at Hexham on Friday.
The 24-year-old has worked for Ferdy Murphy for a number of years, most recently filling the role as assistant to the handler who has recently moved to France to continue his career.
Murphy's departure across the Channel prompted Menzies to take over the lease on Peter Beaumont's Brandsby yard near York, with the Gold Cup-winning trainer still living on site.
Menzies kicks off her career in Northumberland as course winner Balding Banker lines up in the opening Kintail Luxury Holiday Cottage Novices' Limited Handicap Chase, with conditional jockey Tony Kelly, who moved with Menzies from Murphy's yard, taking the ride.
Menzies said: "It's really exciting to get started. I can't wait, to be honest. On ratings, Balding Banker is one of the best. He actually bled quite badly on his last run for Ferdy, so we've gone fairly quietly with him. Hopefully he's fit enough to run well, but I'm sure he'll come on for the run.
"I've loved every minute since moving here. Tim Walford is just down the road and he has been kind enough let us use his gallop. We have our own round gallop and to use Tim's as well, which is a bit stiffer, is a big help.
"Peter (Beaumont) is actually coming racing tomorrow as he wanted to be there, so it will be interesting to see what he has to say after the race.
"We've had plenty of snippets from him in the yard and it's great to have him there."