Alex Hammond saddles up for charity
Alex explains why she is back in the saddle herself and particularly looking forward to Cheltenham.
Last Updated: 13/01/13 3:36pm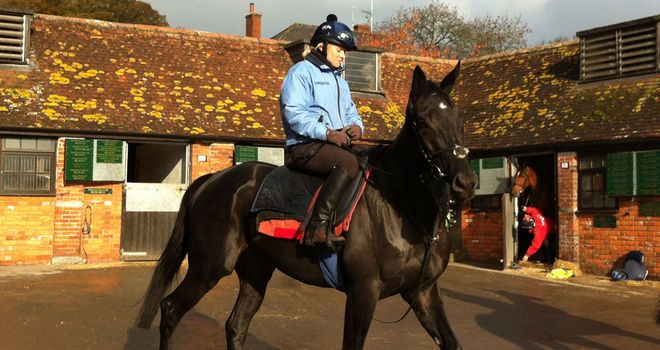 I don't know about you, but my love of racing was fuelled by watching racing from National Hunt HQ and to think I'm going to get the opportunity to ride there is thrilling.
Now you know why I've started to ride out again and hopefully all the fitness training that I do will pay off. I shall be putting in even more work to try and be as fit as possible in order to do my horse justice. I don't know what horse I'll be riding yet, but I can tell you it will be trained by fellow columnist Richard Fahey and I'm very privileged to be riding for such a good trainer.
Of course there is a serious reason for taking part and I'm riding in memory of a guy called Richard Berry. A greater man you would struggle to meet and when cancer claimed him at the age of 35 two years ago he left behind my best friend Becci and their two young daughters.
So, as you can see it's a really worthwhile cause. I've set up a donations page which can be found at www.justgiving.com/SkySportsAlexH and I would love it if any of you feel you could spare a £1 or more to go towards my fundraising efforts.
My target is £5,000, but obviously there is no limit and any donations large or small are gratefully received. I've posted some pictures on the page too which hopefully you will find interesting, including an archive shot of me riding at Haydock many moons ago!
Don't forget to check out www.justgiving.com/SkySportsAlexH where I'll also keep you up to date with my progress ahead of the Cheltenham charity race.