Barao defends gold in England
Wembley Arena to host Bantamweight title showdown
By Jonathan Witty - Twitter: @JonathanWitty. Last Updated: 06/12/12 11:48am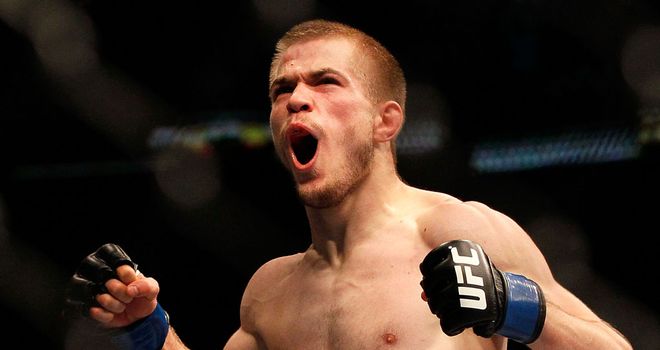 McDonald: Will challenge Barao for interim UFC Bantamweight title
Renan Barao will face Michael McDonald for the interim UFC Bantamweight title in the main event of UFC Wembley on February 16.
Current incumbent Dominick Cruz has been out injured since July and was set to face number one contender Barao for the title, but the 27-year-old has had a setback in his rehabilitation from a torn ACL ligament and is facing a much longer rehabilitation period.
McDonald has been on a four-fight winning streak since entering the UFC in March 2011, impressing most recently with a first round knock-out of Miguel Torres in April.
Elsewhere, Gloucester Welterweight Che Mills takes on Matt Riddle, who will no doubt receive a hostile reception from the home support after his recent barbs directed at British fighters.
The card also features a quartet of British fighters aiming to bounce back after defeats last time out, with Lightweight Terry Etim returning from injury to face Renee Forte, Paul Sass will be aiming to move on from his defeat to Matt Wiman at UFC Nottingham against Danny Castillo, Andy Ogle faces Josh Grispi at Featherweight and Vaughan Lee takes on Motonobu Tezuka.
The card also features the first-ever UFC Flyweight fight to take place in Europe as Portsmouth fighter Phil Harris squares off against Ulysses Gomez .
See all of Sky Bet's UFC betting here.
Tickets go on sale to the general public on Friday 7th December at 10.30am.
Tickets are priced at £50, £75, £100, £150 and £200 and they're available from www.ticketmaster.co.uk and www.ufc.com