Sonnen moves up for Griffin bout
Former Middleweight contender prepared to avenge defeat
By Jack Woodfield. Last Updated: 15/08/12 6:21pm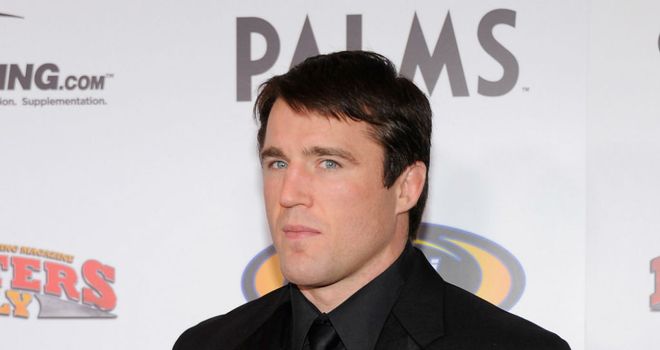 Chael Sonnen: Ready for new challenge
Chael Sonnen has announced that he will be changing weight class as he moves up to face former UFC Light Heavyweight champion Forrest Griffin later this year.
Following his TKO loss to Middleweight champion Anderson Silva at UFC 148, his second defeat to the Brazilian, the future of 'The American Gangster' was unclear, but Sonnen has now decided to move up to 205lbs and will square off against Griffin in December.
"Forrest is a guy who has beaten everybody" Sonnen told UFC Tonight. "I've watched him win the (205-pound) world championship and etch his name in stone as a guaranteed future hall of famer.
"He's the one guy Jon Jones hasn't fought. He's beaten two world champions in his last three outings and on Dec 29 I will be taking on Forrest Griffin. That fight will be at Light Heavyweight"
Sonnen and Griffin are no strangers to each other. They clashed nine years ago in Denver where Griffin won via submission, leaving Sonnen aware of the tough challenge that awaits him.
"He's beat two world champions in his last three fights," said Sonnen. "He's a guy I've fought before - I lost to him - and he's become a friend.
"His legacy is set in stone, but he still gets overlooked."
Infamously known for his trash-talking before fights, Sonnen wasted no time in provoking current UFC Light Heavyweight Champion Jon Jones.
"I could go up to 205 and take Jon Jones' belt away like I could take candy from him, the little punk kid.
"But there's something to be said for earning your shot and in December I'm going to go through Forrest to do it."