Henderson 'hungry' for success
'Smooth' Henderson looking for Edgar double
By Jonathan Witty - Twitter: @JonathanWitty. Last Updated: 11/08/12 6:45pm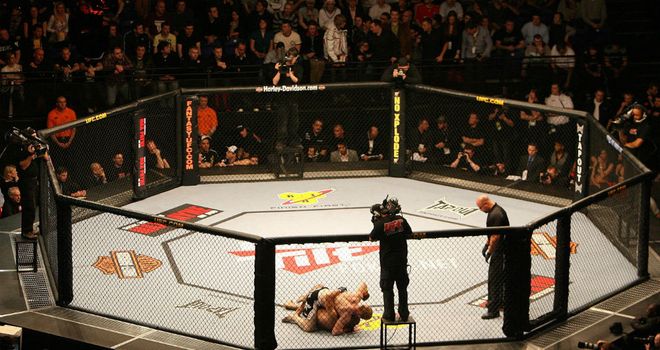 Benson Henderson: Ready for Edgar battle
Benson Henderson is confident heading into his first Lightweight title defence against Frankie Edgar at UFC 150 and reckons he can respond to the pressure of being champion.
Henderson insists he is not phased by the prospect of facing the man he dethroned to claim the silverware at UFC 144 and believes he fights better with the added pressure of holding the belt.
Edgar has only lost one of his last eight fights and will be seeking revenge for defeat back in February, but the 28-year-old reckons the stern challenge is part of the thrill.
He told UFC.com: "I do like having the bull's eye on my back.
"I like having the belt around my waist and the bull's eye on my back. It makes me hungry, keeps me hungry and I'm excited. I like having those challenges."
The first encounter between the pair was a five-round that Henderson won by split decision and when asked whether he thought it would be a close fight, the former WEC Champion did not want to speculate on the outcome.
He added: "I don't know. Who is to say? I am not sure. All I have to say is that I intend on having it end the same way, with my hand raised."
Online betting company Sky Bet have Henderson as 1/2 favourite to win the bout, with former champion Edgar available at 13/8. A repeat victory for Henderson on points is available at even money, with the challenger 2/1 to get the nod from the judges.
Altitude
One factor that could affect the fight is that the Pepsi Center in Colorado is at altitude, but Henderson believes he has prepared well enough for this often-troubling.
He added: "We prepared a lot. We got ready in Flagstaff, Arizona for the last two weeks. The elevation is 7,000 feet and we knew that, the elevation being 2,000 feet higher than Denver, we would be more than ready coming here.
"By the time I fight, I would have had three and a half weeks at elevation and that is more than enough time to get your body acclimated."
Find all of Sky Bet's markets for UFC 150 here.