Guillard predicts Cerrone battle
'Young Assassin' will cast friendship aside
By Jack Woodfield. Last Updated: 08/08/12 6:59pm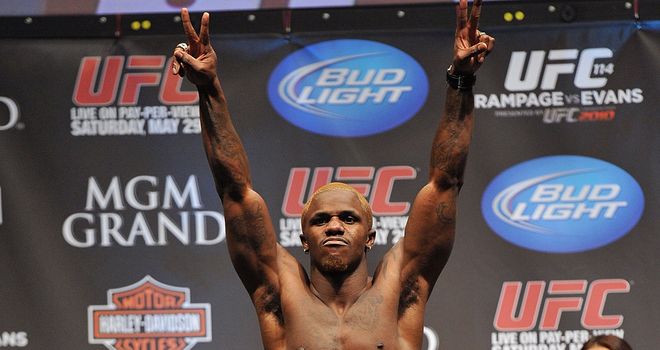 Melvin Guillard: Ready for a tough encounter
Melvin Guillard is predicting an "all-out brawl" when he meets Donald Cerrone in the co-main event of UFC 150.
The two friends are former training partners under Greg Jackson in New Mexico, but Guillard insists their friendship will be put on the back burner at the Pepsi Centre in Denver.
Guillard told UFC.com: "I hope I knock him out. He's my buddy but I'll pick him up and dust him off. My goal is to win but win impressively.
"Donald is a tough guy to knock out so it will definitely be a war.
"I don't want it to be a technical fight, I want to turn it into an all-out brawl. I know that's what the fans want to see."
Guillard was last seen in the Octagon at UFC 148, when he won a decision victory over Fabricio Camoes, but Cerrone, who has lost just one of his last eight fights, will represent a tough test for the 'Young Assassin'.
Regardless of his friendship with Cerrone, Guillard is expecting fireworks on Saturday night and is confident he will topple his fellow lightweight.
"We can make it the 'Fight of the Night' because we're going in there to just brawl it out. I don't have a problem with that at all.
"I'm going to beat "Cowboy" Cerrone, I'm going to knock that boy out."