Faber out to end Barao streak
California Kid ready for the 'biggest fight of his career'
By Jonathan Witty - Twitter: @JonathanWitty. Last Updated: 18/07/12 9:50pm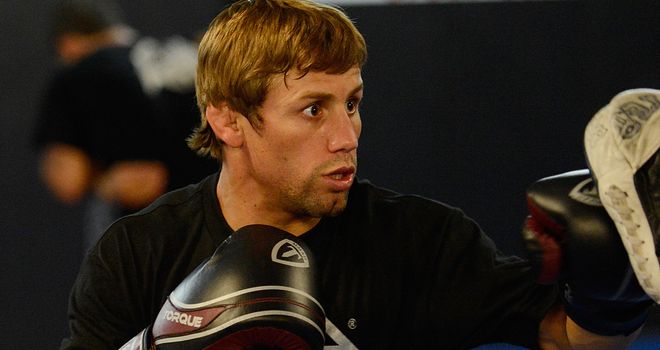 Urijah Faber: Aiming to end Renan Barao's run
Urijah Faber is looking to become the man to end Renan Barao's phenomenal unbeaten run when they face off for the interim Bantamweight belt at UFC 149.
After losing his first-ever MMA bout, Barao has amassed 28 wins in just seven years in the sport, but Faber is confident he can end the Brazilian's record and get his first taste of UFC silverware.
The 33-year-old told UFC.com: "My ultimate goal is to be the best in the world. The most important fight of my life, it is something I have to succeed at.
"Barao's on a win streak but he has never fought me. He has never beaten me, and his winning streak will come to an end.
"Whatever you put on me I'm going to take and come back harder. I'll never quit."
He added: "I'm going to beat Barao and get that UFC title."
Confidence
Despite Faber's confidence, Barao is the 4/7 favourite to win at Sky Bet and will be confident after coming off the back-to-back wins against Brad Pickett and Scott Jorgensen.
However, Faber is aware of the problems Barao poses and respects the power of his opponent, who has only gone the distance nine times in his career.
"I have an opponent who is really young and hungry. Barao fights to do damage and that is how I fight too.
"He's got power, and in the 135lbs weight class, that is something you have to respect. The guy is tough. It's going to be a real barnburner."