Bisping prepared for war
British fighter sets out to win middleweight eliminator
Last Updated: 26/01/12 11:35am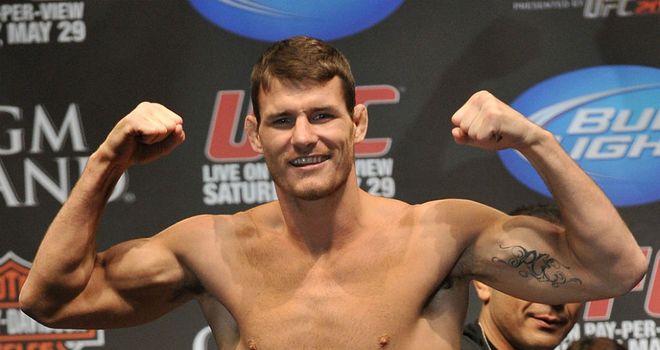 Michael Bisping: Moving closer to a title shot
Michael Bisping is determined he will be the victor in what he expects will be a "nasty war" with Chael Sonnen.
Manchester-based Bisping faces Sonnen in Chicago as he looks to take a step closer to the UFC middleweight crown which is currently held by Anderson Silva.
The eliminator bout will see the winner take on Silva later in the year - and Bisping is expecting a hard battle.
"I am under no illusions," he said. "I am getting kicked, punched, elbowed and taken down by Chael but he's getting punched, kicked, kneed, elbowed and knocked out in return.
"It will be a nasty, nasty war, but I'm beating him up and winning this fight.
Nasty
"I am sure I will be taken down, but he's going to have to worry about being submitted each time he does that."
The 32-year-old's opponent has refused to get involved in a verbal battle ahead of the bout, insisting his fighting will do the talking.
"He thinks he can beat me, I think I can beat him and we are going to see who is right in the only debating forum that matters, the UFC Octagon," Sonnen said.
"I came to Chicago to do Michael Bisping a lot of physical harm. I don't come here to 'talk trash' because that's not something I do."
Bisping was originally scheduled to fight Demian Maia in a middleweight clash before he stepped up to take on Sonnen following an injury to Mark Munoz.