What's The Story?: Lewis Moody, Angus Fraser, Annabel Croft and Laura Williamson
Last Updated: 13/03/14 9:01am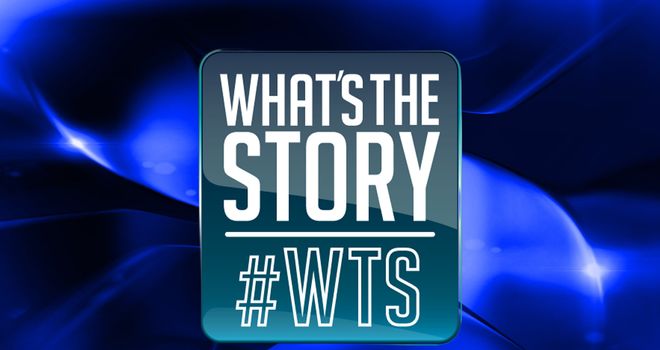 What's The Story?: 10.15pm, Wednesday, Sky Sports 1
What's it like once you've hung up your boots?
With the curtain set to fall on Brian O'Driscoll's fine international career this weekend, we take a look at retirement on this week's What's The Story?.
What's The Story?
10.15pm, Wed, Sky Sports 1 HD
The Ireland rugby union ace - whose club career will also draw to a close at the end of the current season - could finish with a flourish and a Six Nations title should his country defeat France on Saturday.
However, not all sportsmen have found moving into the next era of their lives easy.
Former England rugby union flanker Lewis Moody called time on his career in 2012. He'll tell us about life away from the field and share what advice he'd offer to retiring Leinster centre, O'Driscoll.
Angus Fraser headed into the world of journalism after he quit the fast-bowling scene but has since taken over as Director of Cricket at Middlesex and, in February, was announced as an England selector.
Gus will explain what options are out there for retired sportsmen, while Sky Sports tennis presenter Annabel Croft and Daily Mail sports journalist Laura Williamson will share their views on that and this...
GAMBLING: In a week when millions will be gambled at the Cheltenham Festival - and Newcastle United's Dan Gosling has admitted multiple breaches of FA betting rules - we consider gambling in sport. Is there a problem and, if so, what should be done?
PRESSURE: Following Tim Sherwood's criticism of his Tottenham players and David Moyes' open letter to Manchester United fans apologising for their poor season, how do managers and sports people react publicly to pressure and what perception and effect does this have?
Join presenter Sarah-Jane Mee and her guests for the discussion and have your say by tweeting @SkySportsWTS with #SkyWTS
What's The Story?: 10.15pm, Wednesday, Sky Sports 1 HD