David Beckham masterclass and more on this week's Game Changers
Last Updated: 16/12/13 9:18am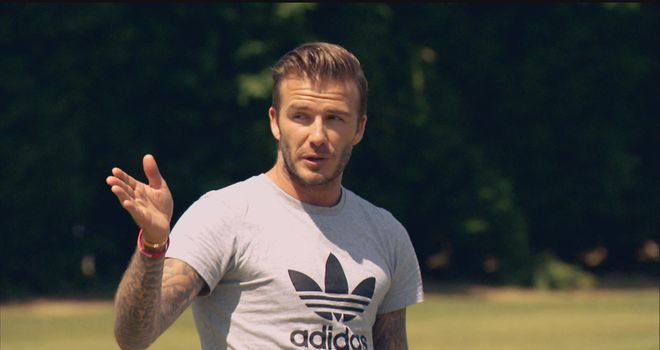 Game Changers: 9am, Sat, Sky Sports 1
David Beckham delivers a masterclass in crossing on this week's Game Changers.
The former England and Manchester United wide man was famous for his crossing ability during his career - and he'll show you how to bend it like Beckham on Saturday morning.
Game Changers
9am, Sat, Sky Sports 1 HD
Tune in to see him demonstrate the skill with some of our Game Changers and then give it a go yourself at home.
There's plenty more to look forward to on this week's show, including...
BADMINTON BOY: Anthony Clark has won seven Commonwealth medals, two World Championship medals and played in two Olympic Games. He'll be in the studio to chat to Darren and Di about his badminton career - and tell you how you can get involved in the sport.
ATHLETIC ACE: We'll also have reigning Commonwealth Games heptathlon champion Louise Hazel in the studio, who'll be sharing some athletics tips and taking on Change Your Aim, along with Anthony.
STREET DANCE: Our reporter Mark McAdam joins in with some Street Dance - tune in to find out more!
DI AND DARREN'S DAY OUT: Our presenters go for a day out with some of the Sky Academy Scholars - and can't resist setting themselves a challenge, too!
GAME CHANGERS NEWS: As ever, our presenters bring you the big stories from the past seven days in the world of sport. We'll also have some behind the scenes footage, too!
Game Changers: 9am, Sat, Sky Sports 1 HD