Storm reign victorious
Surrey avenge grand final defeat
Last Updated: 20/01/12 8:42am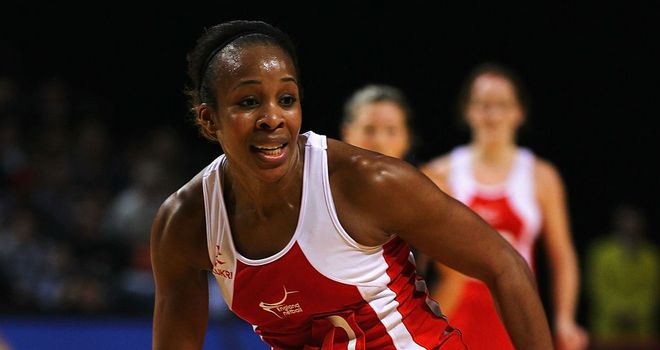 Pamela Cookey: Starred for Storm after signing from Bath
Surrey Storm opened the new Superleague season by gaining revenge over Hertfordshire Mavericks for their grand final defeat last year.
The pair clashed in the curtain raiser with Storm going on to complete a 62-47 victory at the Hertfordshire Sports Village.
The home side were on the back foot from the off with the Storm managing to take a three-point lead going into the first break, only for the visitors to strengthen their advantage in the second, much to the delight of new player-coach Tamsin Greenway.
"It's a marathon not a sprint, and we're just taking each game as it comes."
Becky Trippick Quotes of the week
"At half-time we were six-up, and I said to the team that we've got a choice. We can get in a goal for goal game, or we can really put our foot down," she told the club's official site.
Pleased
"I'm pleased how we responded in that third quarter. We got that gap there and Mavericks were always fighting to get back in the game from then.
Storm lost out in the inaugural domestic Fast Net tournament as Northern Thunder ran out eventual winners but 29-year-old Greenway believes that her side are finding the form they require as their season got off to a flying start.
"We weren't a unit at all at the Fast Net Finals. Tonight we came out and started to look like a defensive unit and an attacking unit," she added.
"I'll still be interested to look at some of our errors - our shooting stats, the ball coming out the back line etc, but what I'm pleased with is to get a score like that and still not be near perfect.
"It's not easy to come here and get a win, and we did that today so we've got to be happy."
Wing defence and new Storm captain Becky Trippick was named player of the match as she led the side to a 15-point victory with England internationals Rachael Dunn and new signing Pamela Cookey both featuring with shooting percentages over 80.