Storm out for revenge
Surrey out to start new season by overturning final defeat
Last Updated: 19/01/12 1:45pm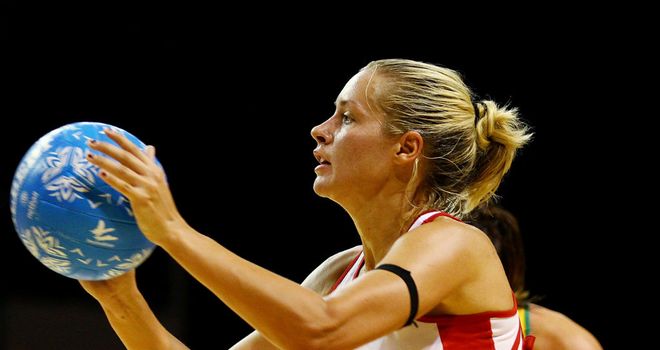 Tamsin Greenway: New Storm player-coach
Surrey Storm will look to overturn last year's grand final defeat against Hertfordshire Mavericks in the 2012 season opener on Thursday.
Mavericks came out 57-46 winners when the pair met each other in last season's climax.
But new Storm player-coach Tamsin Greenway will look to turn the tables as she goes head-to-head with her former England team-mate Karen Atkinson who is now coaching the Mavericks.
Wing defence Becky Trippick will lead Storm at the Hertfordshire Sports Village as captain England international Rachael Dunn who is set to deputise.
Dunn, who featured in England's gold medal winning campaign in Liverpool at the World Netball Series last year, is anticipating a thrilling match to start the new season.
Exciting
"Games don't come much bigger than this in the regular season, and it's exciting we start the season against the same tough opposition we faced in the grand final last year," she told the club's official site.
"We've got some new faces and we'll be looking to start strong and send out a message to the rest of the league.
"After a fantastic Surrey Conference in the recent pre-season Fast Net tournament, we were all disappointed with our performance in the finals."
Storm lost both of their matches on finals day against both eventual winners Northern Thunder and Yorkshire Jets but Dunn believes her side will prevail as they return to Superleague action.
"We've learnt some lessons, but Superleague is a completely different game, and we hope to finish the night with that first win under our belts," she added.
The Surrey side welcome back a whole host of players who have returned during the close-season as well as Storm's new goal attack Pamela Cookey who agreed her move from Bath in the summer.
Surrey Storm against Hertfordshire Mavericks will be shown live on Sky Sports 4 tonight with coverage starting from 7.30pm.