NBA: Heat move ahead
A review of Sunday's action in the National Basketball Association
Last Updated: 18/06/12 8:25am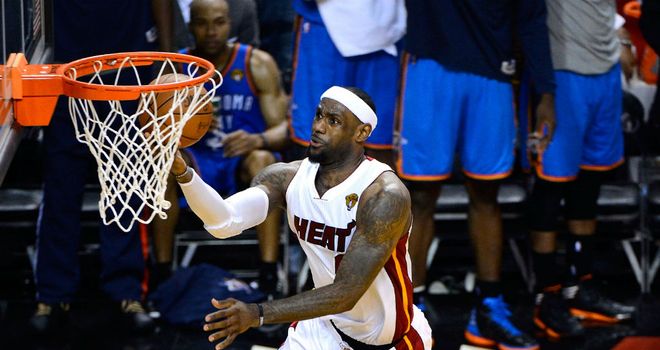 LeBron James: Picked up 29-point haul
A 29-point haul from LeBron James helped inspire the Miami Heat to a 91-85 victory over the Oklahoma City Thunder.
The win means the Heat take a 2-1 lead in the seven-game final.
James, who also grabbed 14 rebounds, as Miami came back from a 64-54 third-quarter hole.
Dwayne Wade also scored 25 points, while Kevin Durant led the Thunder with 25 of his own.
The Heat were deadly from the free-throw line, making 31 of 35 compared to the Thunder's 15 of 24.
Miami will again play hosts for game four on Tuesday.