NBA: Miami square series
Thunder's comeback all in vain as series is squared
Last Updated: 15/06/12 9:09am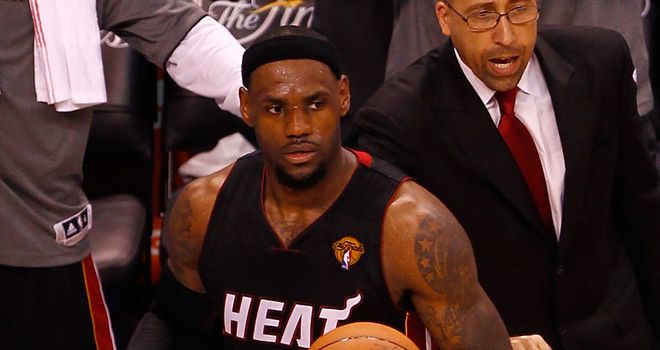 LeBron James: Scored 32 points
LeBron James and Dwayne Wade scored 32 and 24 points respectively as the Miami Heat held off the Oklahoma City Thunder for a thrilling 100-96 win on Thursday which levelled the NBA Finals series at 1-1.
The Heat established a 12-point advantage in the first quarter and led by as many as 13 at the start of the fourth before the Thunder stormed back.
With 9.9 seconds remaining and his side trailing by two, Kevin Durant missed a game-tying jumper, and James put the game out of the Thunder's reach with two free throws at the other end.
Durant poured in 32 points in total while Russell Westbrook scored 27.
The series heads to Miami on Sunday for game three.