BBL: Raiders continue run
Plymouth make it seven wins in a row against Durham Wildcats
Last Updated: 01/04/12 9:52am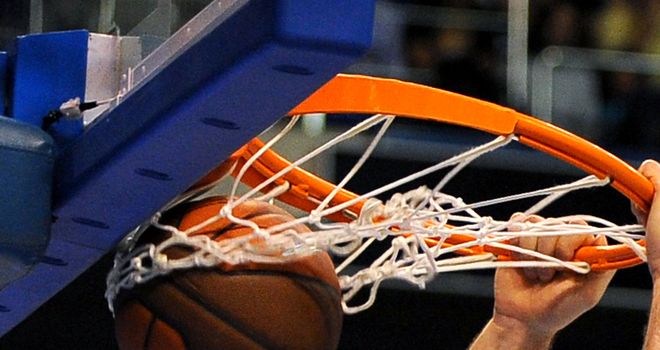 UCP Marjon Plymouth Raiders claimed their seventh straight British Basketball League win after claiming a 96-85 victory over Durham Wildcats.
After a game that was tight throughout, the hosts managed to move clear in the fourth quarter to secure the win at the Plymouth Pavilions and keep the pressure on Worcester Wolves in second place in the table.
Paul Williams led the Raiders with with 22 points and 12 rebounds, with Anthony Rowe adding 21 and 13 boards and Jeremy Bell scoring 15.
James Jones provided the decisive contribution in the fourth quarter, while Paul Elderkin led the Wildcats with 19 points.
The Raiders took an early 7-4 lead as Lehmon Colbert scored four points, but the Wildcats responded with a 7-0 burst capped by Elderkin's three-pointer.
Advantage
Durham held onto the advantage until deep into the first quarter, when consecutive scores on the inside from Williams and Rowe put the hosts back in front to help the home side to a 24-22 lead at the end of the first period.
Inside duo Williams and Rowe continued to cause trouble as the Raiders established a 30-25 lead early in the second stanza, Williams dunking before Rowe scored four more points.
The Wildcats eventually began to handle the threat as neither of the two scored for nearly five minutes, allowing Durham to hit back with an 11-2 surge to lead 36-32. But Plymouth hit back to go into half-time one point ahead.
The third period was a similarly back-and-forth affair to the previous two, with several lead changes ending with the two teams heading into the final quarter tied at 67-67.
The final period of play began with a three-pointer from Durham's Chris Pearce before the lead changed hands a further five times.
But Jones struck with 6.34 to play as he hit back-to-back three-pointers to put the Raiders 79-74 up before an 8-2 run down the stretch made the victory safe.