What's the Story?: Clare Connor and Shaun Edwards are guests
Last Updated: 29/08/13 8:57am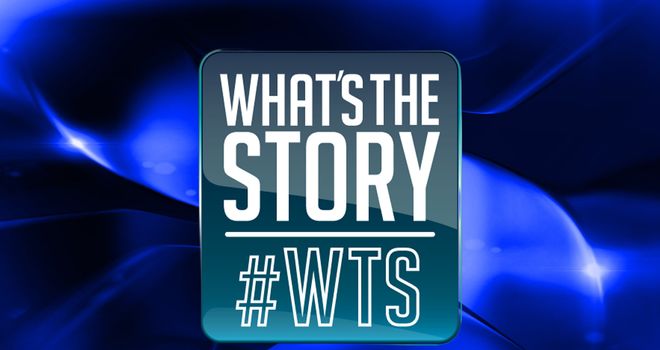 Watch the latest show on Wednesday night on Sky Sports 1
Sarah-Jane Mee is joined by some of the biggest names in sport to discuss the major talking points of the week on What's The Story?.
The latest episode of Sky Sports' new interactive show is on at 10pm on Wednesday on Sky Sports 1, and we'll be digging out what lies behind the headlines and also answer your questions.
In the studio will be former England cricket captain Clare Connor, former Charlton and West ham boss Alan Curbishley, Wales rugby defence coach Shaun Edwards and Times writer Alyson Rudd.
This a show that fully involves YOU by engaging with your Tweets and getting your questions directly to the guests via webcam using Google Hangouts!
The structures in sport and variety of management roles is a hot topic this week. Among the issues on the agenda:
ENGLAND - How crucial is Andy Flower and the ECB structure to England's success?
ASHES - The structure of the current Women's Ashes series
PREMIER STRENGTH - Who holds the power at football clubs? Is it the chairmen or the manager?
BOSS - How influential are managers and players?
Get in touch with the show including via @SkySportsWTS on Twitter and on the Sky Sports Facebook page, as well by e-mailing Whatsthestory@bskyb.com.
Catch What's The Story?, 10pm, Wed, Sky Sports 1