Lizzy Yarnold voted Sky Sports Sportswoman of the Month for February
Last Updated: 04/03/14 7:07pm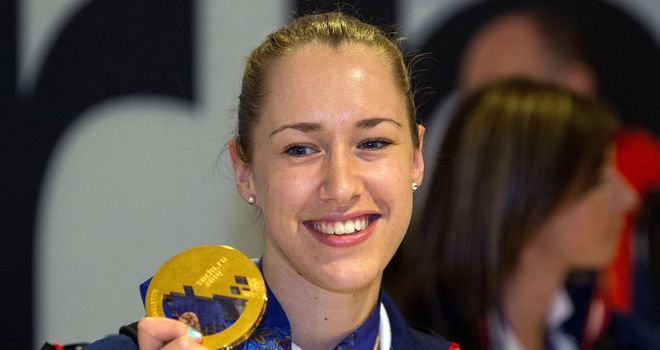 Lizzy Yarnold: Polled 57% of the vote
Olympic Gold medallist Lizzy Yarnold has been voted Sky Sports Sportswoman of the Month for February.
The Skeleton racer was the only member of Team GB to bring back a gold medal from Sochi and won over half the votes cast.
Yarnold polled 57% of the vote, with fellow Olympians Jenny Jones (12%) and Eve Muirhead in second and third.
Sky Sports News' Sportswomen show asked Yarnold why she thought Team GB's Winter Olympic heroes had proved such a hit with the public.
"I think its loads of things," she said. "After 2012 of course people understand what it's like to be an athlete and know lots more about sports.
"But with the winter sports, competing on ice and trying to run on ice is a crazy thing to do. It's a lot of fun. It's an adrenaline field.
"Everyone's just got behind it that they kind of understand what Skeleton is and I think everyone just wants to have a go."