Sky Sports Scholarships - Mixed fortunes for Elise Christie at ISU World Cup speed skating event
By Sam Drury - Follow on Twitter. Last Updated: 07/10/13 9:44am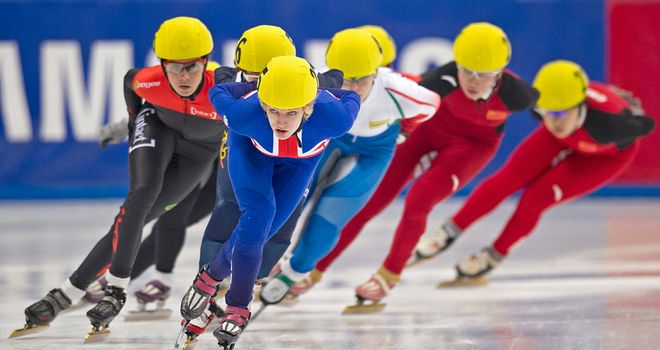 Elise Christie: Took full advantage to win for 1000m preliminary by more than 30 seconds
Sky Sports Scholar Elise Christie is safely through to the quarter-finals of the 1000m at the latest ISU World Cup speed skating tournament in Seoul but was unable to help the young British 3000m relay team beyond the heats.
Christie stormed to victory by more than 30 seconds in his preliminary race in the 1000m to reach the next round.
She had to settle for second in her heat but it was enough to see the World Championships bronze medallist into Sunday's latter stages.
It wasn't such good news for Christie and the Great Britain team in the 3000m relay, however. Up against Italy and the Netherlands in their heat, the British side came home in third and therefore missed out on a place in the semi-finals.
The result will come as a disappointment to the British team, especially as this is the last World Cup event before Winter Olympic qualification takes place in Italy and Russia in November.
The major positive though was that their time of 4:14.743 a British record in the event, indicating a step in the right direction as they bid to reach Sochi in February.
Christie's focus will now turn to the 1500m quarter-finals on Saturday with the semi-finals and final taking place on the same day should she progress.