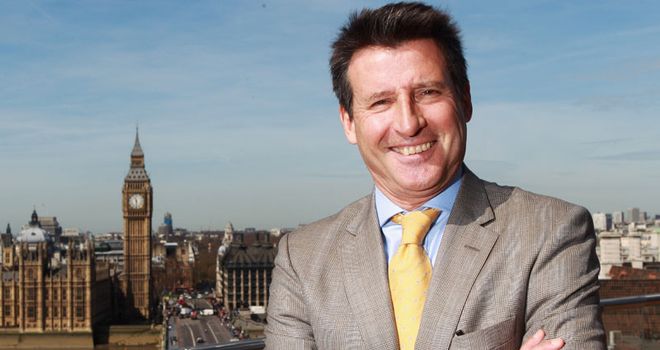 Lord Coe: Proud of 2012
Sebastian Coe has spoken of his pride that sport has brought the Olympic dream to London as the landmark of a year to the start of the 2012 Games is reached.
The London 2012 chairman said preparations were "where we want them to be" but warned that much work still needed to be done.
Coe said: "It's a pretty big moment for us. The Olympic Park venues are in large part built, and though a mountain of work is still needed to prepare them we have an extraordinary platform to build on.
"I feel pride that it's 'sport wot done it'. I cannot look at the Olympic Park without taking great pride that all us in sport did this."
Coe said there was "tangible evidence" that the public were already keenly anticipating the arrival of the Games.
He added: "There were 23 million ticket applications by two million people, that's an extraordinary volume, a world record-breaking demand for any sporting event on the planet.
"There have been 250,000 people applying for the 70,000 volunteer places.
"There is a level of excitement and engagement in every one of our torch relay stop-overs."
Coe believes the British team are well-placed to match or exceed their medal haul from Beijing three years ago, but said there were special circumstances surrounding a home Games - particularly in relation to those athletes who suffer from the burden of expectation.
Expectation
"The real work is going to be done on those that are medal potentials, who you want to make sure are not overawed by that set of circumstances," said Coe.
"Someone will emerge out of the winter months as the golden girl and there will be more expectation mounted on these guys.
"What he has done is an extraordinary achievement and you would have to fancy him as a real chance for gold"
Lord Coe on Mark Cavendish's medal hopes Quotes of the week
"What they have done this year at world and European level will be taken into consideration and the risk is that you end up with a good chunk of the team with medals hanging around their necks before they have even entered the winter months' training.
"So the kind of structure that the coaches can provide, the support mechanisms that families and friends will provide, are probably more important for a domestic Games than for people like me who plied their trade eight time zones away.
"The question is, who is going to flourish in that environment and exceed expectation and who among the potential medallists run the risk of being engulfed by this? The good coaches and smart governing bodies will be thinking about that now."
Coe also spoke of his hope that sprint cyclist Mark Cavendish, who secured the green jersey in the Tour de France, would bring home Britain's first gold in the road race on the first full day of the Games.
"Mark is an extraordinary competitor, and genuinely in the handful of really world-class people," said Coe.
"What he has done is an extraordinary achievement and you would have to fancy him as a real chance for gold - we just have to get the finishing sections long, flat and very fast!"
Asked when he would be able to sit back, relax and just enjoy the Games, Coe replied: "Probably some time in 2013."