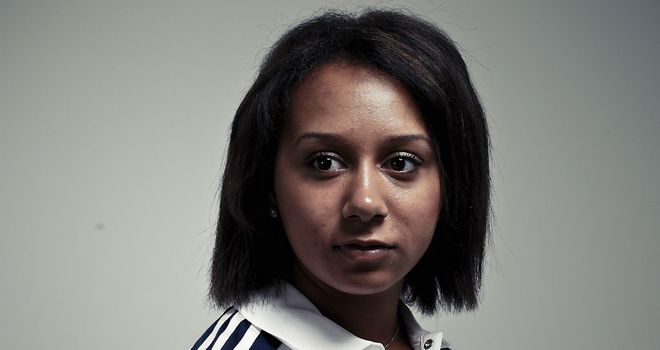 Zoe Smith: The Olympic hopeful used the Tri Nations Tournament as vital preparation ahead of the Games this summer.
England retained the Tri Nations Tournament title in Bristol on Saturday as Olympic hopefuls used the annual event to continue their preparations for the London Olympic Games.
Performances in the event counted towards the Olympic qualifying mark, with some of the best weightlifters from Norway and Sweden competing against their English rivals.
All but one of the categories were won by English athletes on Saturday, giving them an easy victory in the overall competition. The Sinclair Points method is the system used, whereby an athlete's bodyweight is factored in to allow athletes of different bodyweights to compete together.
Commonwealth Games bronze medallist, Zoe Smith, hit the Olympic B standard with a total of 190kg which saw her finish as top female, while Birmingham's Hannah Powell finished third with 133kg.
London's Halil Zorba was best of the men with a total of 285kg. Although this was not the biggest total lifted, it was an impressive performance for a 76kg athlete competing against much heavier rivals and gave him an easy victory on points.
Impressive
Bristol's Bradley Burrows finished second, totalling 295kg, after coming into the competition at a late stage to replace Jack Oliver, who withdrew with a slight knee injury.
In the junior men's category, Shaun Clegg finished second, lifting 278kg -the heaviest of anyone in the group - and less than three points behind the winner, Oskar Svensson from Sweden.
Bristol's Sonny Webster lifted an impressive 160kg in the clean and jerk but having not registered a successful snatch, he finished sixth.
Woking's Chi Chea won the Under-17 men's category after lifting a total of 205kg, while team-mate Alex Johnson from Didcot finished fourth.
He managed the same weights as Chea but being 2.5kg heavier he missed out on a podium finish in a very tight group with less than six points separating the top four.