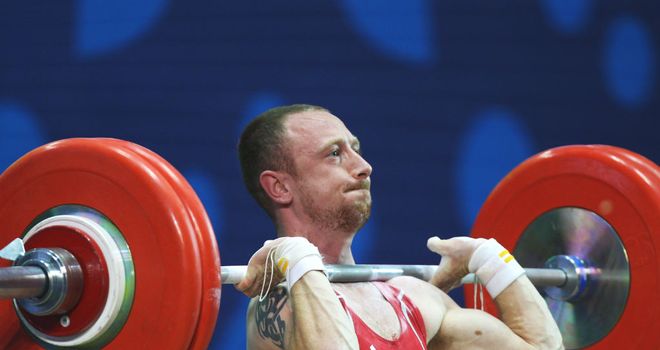 Gareth Evans
Gareth Evans began lifting in 1998, aged just 12. He took part in Britain's Strongest School boy in a PE lesson and won, with his sporting career developing ever since.
He has been named as part of the five-strong British weightlifting team for the London Olympics, and trains full-time at the Weightlifting Performance Centre in Leeds.
He gave up his occupation as a painter and decorator in Holyhead to pursue his Olympic dream.
This summer's Games will be his first Olympics, yet he has performed on the international stage before, finishing third at the Commonwealth Championships in South Africa last year.
The weightlifting competition will take place at the ExCeL Arena in London Docklands from 28th July to 7th August.