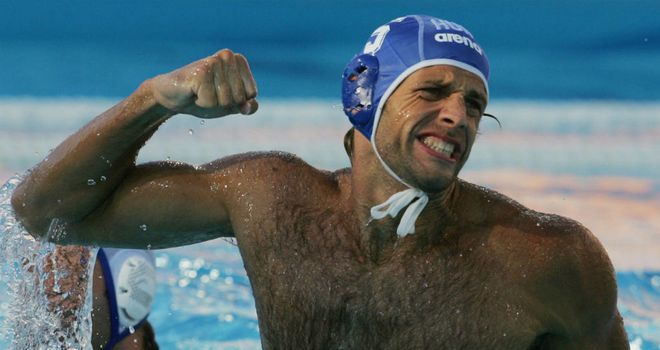 Tamas Kasas
Tamas Kasas has enjoyed a long and successful career in the water, and is looking to maintain his standards when he competes in London this summer.
The 36-year-old from Hungary first started playing water polo at six-years-old and was influenced by his father, himself an ex-player.
His father, Zoltan, played the sport and was a member of the 1973 Hungarian World Championship-winning team. He was also part of the 1972 Olympic Games team that won silver.
Standing at six-foot-seven, Kasas made his debut in 1994 for Hungary, in a friendly match against Greece.
Olympics
He has competed at every Olympic Games since Atlanta 1996, and on his Olympic debut Hungary finished fourth.
It was at the Sydney Games in 2000 that the team won its first Olympic gold medal in water polo since 1976, defeating Russia, 13-6.
In 2004, the Hungarians became the first repeat champions since Yugoslavia 1984 and 1988. They just beat Serbia & Montenegro 8-7.
At the Beijing Games in 2008, the team took the gold once again and so in 2012 they are aiming for their fourth straight gold medal.
Amazingly, Kasas originally announced that he was retiring from international water polo, due to his age and recovery times yet he changed his mind after watching the Hungarian team playing at the 2011 World Championships in Shanghai.