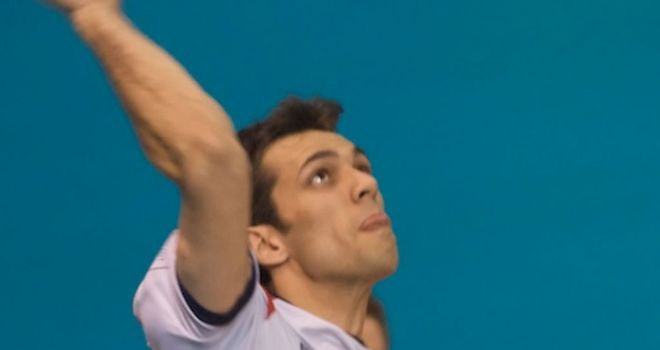 Andy Pink
Andrew Pink harboured no realistic Olympic dreams until London won the bid to host the 2012 Games - but now he has the opportunity to make sure Great Britain do themselves proud.
Born and raised in America, Pink had never been considered by Team USA but his dual nationality virtue of his British father put him at the front of the queue to represent the host nation.
The outside hitter was one of the initial group of players selected to form the core of Team GB - although only a handful of those still remain - and made his national debut in 2007 against Germany.
Pink, who will be 29 when the Olympics begin, has a wealth of experience having played professionally in numerous countries including Greece, Italy, Holland, Germany and in England for London Docklands.
The vice-captain won't be expecting miracles in 2012 as the team were only given the nod to compete by the British Olympic Association thanks to its automatic qualification as the host country.
It's sure to be tough competition against countries ranked much higher in the world but Pink and co are nevertheless hopeful of creating a meaningful legacy for volleyball in Great Britain.