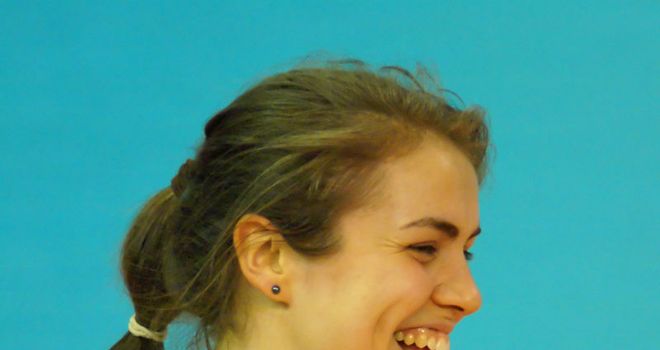 Grace Carter
Grace Carter and her fellow British volleyball team-mates will be fulfilling the most unlikely of Olympic dreams when they compete in London next year.
Despite being a sporty teenager during her school days, Carter never even contemplated the thought of appearing at a home Games until receiving a life-changing piece of advice during a PE lesson at the age of 16.
A volleyball coach, who came into her school to take a one-off session, observed her 6ft frame and her natural athleticism and told she had the potential to go far in the sport so she decided to take it up.
Now Carter, who will turn 23 during the Olympics, has become one of Britain's leading players and is firmly focused on ensuring they do themselves proud in front of a home crowd.
Ranked well outside the world's top 50, the team was granted a place at their first Olympics as the host nation but it's going to be tough to achieve their target of a top-eight finish.
Their task was made even more difficult when their public funding was axed in 2010, forcing many players to search for professional careers abroad as they seek the finance and quality competition over the winter months necessary to prepare for an Olympics.
For Carter that means heading back to France to play for Terville-based club TFOC in the PRO A League, which is one of the most competitive in Europe.
Carter's position is a middle blocker, which means she's predominantly at the net and is required to both block and attack.