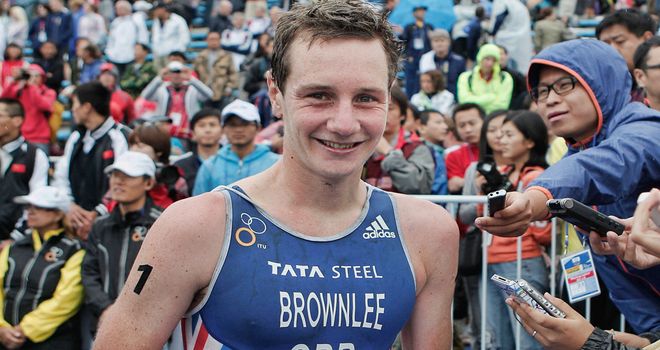 Alistair Brownlee: The young hopeful has an Achilles injury which could impact on his Olympic preparations.
Alistair Brownlee, one of Team GB's most promising medal hopes for 2012, has revealed he is suffering an Achilles injury just months before the Games begin.
The 23-year-old Triathlon world champion now faces a tough physical and mental test as his Olympic preparations are delayed.
The Leeds-based athlete will have to wear a protective air boot for one month but is confident London remains a viable target in less than six months' time.
He told Metro: "As far as I'm concerned, that's my aim: to get back for the Olympics and I have a great team helping me.
"It's been a really tough time for me since and it's hard to put into words just how frustrating it is not being able to train."
Repair
With Brownlee's first planned race of the year not scheduled until May, Malcolm Brown, British Triathlon's Olympic performance group manager, confirms he is not "overly concerned at this stage".
He added: "Obviously this isn't an ideal situation, but I can say that this has been his best winter's training, probably ever.
"He is swimming every day, and will train on a static bike today (Thursday). He has been doing some light running, but now that he's wearing the cast, we will allow the Achilles to repair before resuming light running again, hopefully within the next 10 days.
"Alistair's first planned major race is the ITU World Triathlon San Diego in mid-May. We had never intended that he would race the World Triathlon Series event in Sydney in April, so he still has three months to prepare for that."