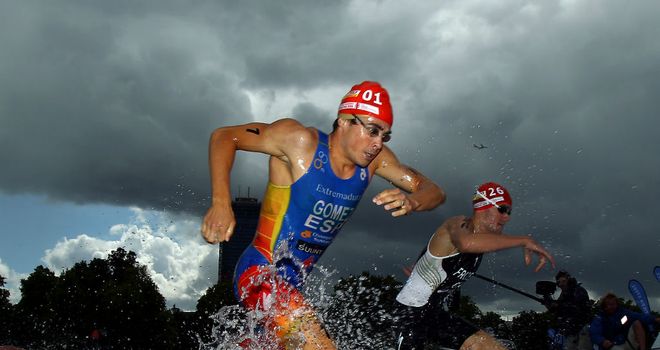 Javier Gomez
In the nine years from 2002 to 2010 Galician triathlete Javier Gomez took part in 57 ITU competitions and achieved 54 top ten positions, with an astonishing medal tally to his name he is undoubtedly a favourite ahead of 2012.
Gomez has been an unquestionable force in triathlon throughout the past decade, achieving an impressive 23 gold medals, 12 silver medals and 4 bronze medals at major international championships.
Missing from his collection, however, is Olympic gold.
He entered the 2008 Beijing Olympics as favourite but fell to fourth position behind Germany's Jan Frodeno, the 2000 champion Simon Whitfield and the 2004 silver medallist Bevan Docherty.
Suffering a stitch in the final stages, Gomez finished 20 seconds behind the German gold medallist.
In the 2010 ITU Triathlon World Championship final Gomez came second to Britain's Alistair Brownlee, but he won the championship overall.