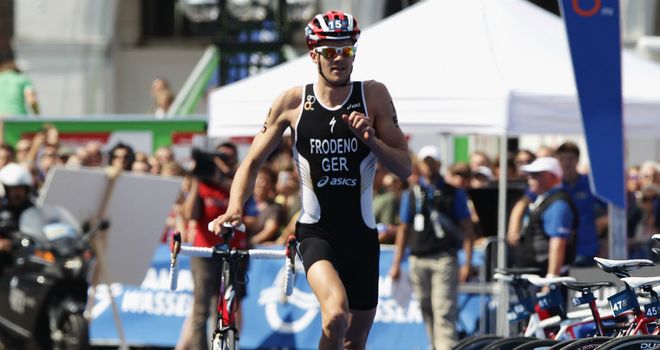 Jan Frodeno
Reigning Olympic champion, German Jan Frodeno, is certainly one to watch ahead of this year's London Games.
The 30-year-old started out as a swimmer in South Africa but moved to triathlon in 2000 and hasn't looked back since.
Somewhat an underdog in Beijing, having finished sixth at the World Championships the previous year, his gold medal at the 2008 summer Games was a surprise as he beat the 2000 Olympic champion Simon Whitfield in a sprint finish as well as the hot-favourite Javier Gomez.
Frodeno made his international debut at the Tiszaujvaros ITU World Cup in Hungary in 2003 finishing in 31st place, but took silver the following year in Madeira at the U23 ITU World Championships.
2005 sparked a glimmer of things to come as Frodeno took his first World Cup podium with a third place finish at the Beijing leg of the series.
Coached by Roland Knoll and based in Saarbruecken, the 2008 Olympic gold medallist will not be an underdog this time round, instead all eyes will be firmly fixed on the reigning champion.