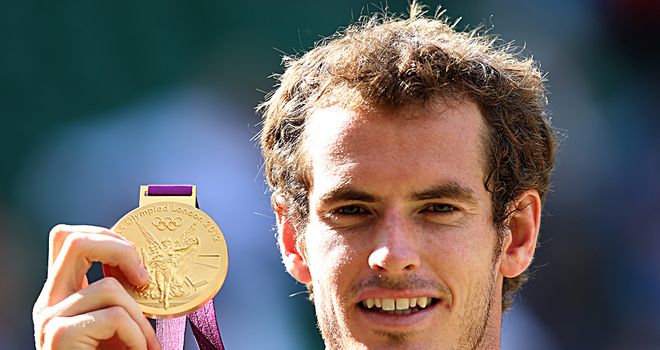 Andy Murray: Sights set on winning Grand Slam
Andy Murray believes winning Olympic gold will prove to be perfect preparation for his tilt at the US Open later this month.
The 25-year-old went won nine games in a row at one point and dominated virtually throughout to triumph 6-2 6-1 6-4 against Roger Federer to claim gold at Wimbledon on Sunday.
The Scot is due to head off to Canada for the Toronto Masters on Tuesday, although it would certainly be no surprise were he to pull out, and in three weeks' time he will begin his US Open campaign knowing he has delivered when it mattered most.
Murray said: "I think it will help with the way I go into matches. (Coach) Ivan (Lendl) told me after the Wimbledon final that he was really happy with the way I played the whole tournament.
Pressure
"He's never been around a British player during Wimbledon, so he maybe didn't quite know what it was like. He was saying I'll never play in a match under that much pressure again in my life, so that's good news. I did feel much more relaxed today.
"It's good to know that after that match, which was a tough one for me to take, that I was still able to learn from it and not just look at it as I'd blown it in a grand slam final when I had my chances.
"I've actually used it in the right way to become a better player. I hope that showed today.
"Come US Open time, I hope this will have given me the confidence to go in there and believe in myself a bit more than I have in the past and give myself a shot at winning there.
Careful
"I've played very well at the US Open in the past. It's a surface I like playing on and I always enjoy playing on Arthur Ashe court. I hope I can have a good run there.
"I have to be careful over the next two weeks and not do too much because it's been a long couple of months already."
There was a certain irony in Murray finally winning a title on Centre Court and it not being Wimbledon, but the man himself was not complaining.
Murray said: "I would love to win Wimbledon. But this felt good. I wouldn't change this for anything right now, that's for sure."