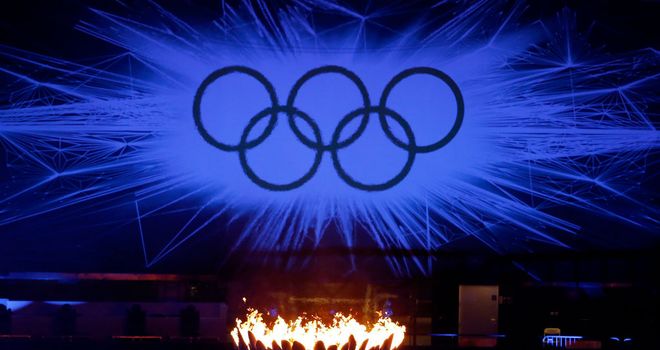 London 2012: A Games set to inspire a generation
London 2012. 'Inspire a generation'.
In July 2005, Britain was awarded the chance of a lifetime. The opportunity to showcase our talents, spirit and ambition on a global stage. To prove that we can, for once, 'do things right'.
For seven long, tumultuous years, full of astounding highs and a fair few lows, the London Organising Committee of the Olympic and Paralympic Games (LOCOG) has at all times highlighted the significance of legacy in the 2012 bid.
Right from that vital day in Singapore, through building the venues and training the athletes, up to the 27th July, 2012, this vision of using the power of the Games to inspire change has been integral.
Despite the Olympic Flame being extinguished as the closing ceremony, rather spectacularly, passed the baton to Rio, it is only right that we now see these Olympic Games as the beginning.
They signify what Britain is all about. The world came together as one in our country; disregarding troubles, war and tension. They brought athletes from each side of the globe onto a level playing field, regardless of race, colour, sex, creed or nationality. With athletes absolutely at the centre of the entire project, LOCOG delivered once more.
Inspiration
The power of sport to change lives has never been more evident.
Children, who sat, screamed and cried at their television screens or in the stadiums, did so for one reason only. They were inspired. Truly inspired.
As Jessica Ennis ran, threw and jumped her way to Olympic gold, somewhere in the UK a young girl turned to her parents and said: "I want to do that."
As Chris Hoy stormed his way to his sixth gold medal in the velodrome, a little boy was riding his bike on the streets, imagining how he could be standing on the podium with a medal around his neck.
These are how dreams start. And the Olympics are where dreams become reality.
From every seedling of hope, with a tiny drop of inspiration, this hope can become a blossoming future.
However, as a nation we now need to realise and acknowledge the role we must play in ensuring that this is not the end of the book, but simply the start of a new chapter.
Funding
With so many sports enjoying success at these Games, it is paramount that funding is kept in place as we go forward. In order to maintain this financial backing, Prime Minister David Cameron announced that £125million will be given to UK Sport annually for the next four years.
It is also vital that as the British public, we get involved. From enrolling children into sports clubs, getting more young people writing about sport or simply keeping the positive spirit of the Olympics alive in our everyday lives, it is all of us who now have our part to play.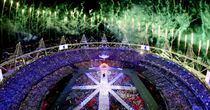 The Union Jack: Made up of the world's athletes in the Olympic Stadium
In a recent move, Cameron has also pledged to make competitive team sports compulsory for all primary school children in England. It is what is needed to ensure children are involved in sporting activity from a young age.
However, encouraging children to attend sports and leisure clubs is all well and good, yet covering the cost of these facilities is usually very difficult.
Not only do they require equipment, they need a safe location and base along with staff to run them. For the most part, these staff are volunteers, running sports clubs purely for their love and passion for it. As amazing as their contributions are, a legacy cannot be built on such a set-up- it needs permanent, skilled staff who can start a project, develop it and produce sporting talent of the highest pedigree.
Memories
With the correct backing and support, there is absolutely no reason why a successful legacy cannot come from the London Olympics.
The games makers, armed forces and athletes all provided the warmth, passion and dedication needed to make the Olympics a success. But now it is our turn.
Legacy: Great Britain's success has already been inspiring budding athletes
With memories created that will last a lifetime, successes that will forever be remembered and an unrivalled British spirit, the London 2012 Games encapsulated everything they aimed to and more.
The best
On the first day of the Games, Lord Seb Coe said that he was "determined to do it right."
On the final day of the Games, he stood in front of the world, knowing that the world had seen the best of Britain.
The lasting legacy of the 2012 Olympics has been created; now it must be sustained in order for the next generation to benefit from such a remarkable spectacle.
Coe's closing words summarised the entire production in a perfectly fitting way- "On this last day I can conclude with these words: 'When our time came - Britain we did it right. Thank you!'"
Let us make sure we continue to 'do it right Britain'.