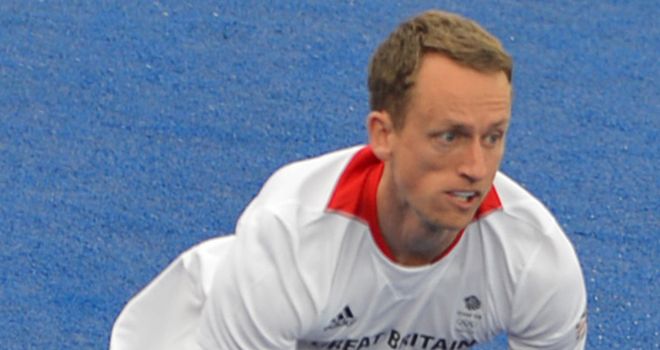 Iain Mackay: Ready for Dutch challenge
Iain Mackay believes there are a number of players in Great Britain's hockey squad looking for revenge over Holland in their semi-final clash on Thursday.
Team GB are bidding to reach their first Olympics final since the gold medal winners of 1988 and Smith thinks part of their motivation will be drawn from losing a World Cup bronze medal to the Dutch two years ago.
That was playing as England but 13 of those players on duty in New Delhi will line up on Thursday.
He said: "We have played Holland in big games before and they've come up slightly better over the years.
"We played them in the third-place play-off for the World Cup and they just sneaked that one so this is a chance to get revenge for that.
"While you are playing revenge doesn't come into it, you're just thinking, 'Next action, next action', but when you look back on it you think, 'These guys got one up on us at a major tournament so it's our turn now'."
England beat Holland in Amsterdam in the semi-final on their way to becoming European champions for the first time in their history in 2009.
However, Great Britain's record against them is not so good as they have not won the last five meetings stretching back to 2000.
Coach Jason Lee is just hoping for a less nervous time than he had in a controversial final group match when Spain had two penalty corner awards overturned in the last three minutes which allowed GB to escape with the point they needed to qualify.
No nerves
"We are very familiar with Holland, as they are with us, but we've probably changed more over the last four years," he said.
"I'm hoping the semi-final is not as challenging for me to watch and I hope it is lots of good fun because I'm sure the 70 minutes against Spain took a few years off my life.
"There were signs of nerves against Spain and as the game progressed our game began to, ironically, become too over-ambitious and we had a spell when we could have just stayed calm and run Spain's legs off.
"We got embroiled in it with them but we have done a lot of work on how to cope with those last two minutes and I am so proud we have done just enough.
"We will see what the semi and the medal game brings us."
Mackay admitted there were a few concerns on the pitch also but stressed they would be put behind them as they look forward and not back.
"I think we played really well and it shouldn't have been that tight at the end, tighter than it had to be," he added.
Decisions
"The nerves were jangling definitely and there were a few contentious umpiring decisions.
"But for the semi-final we are going to do what we have done throughout the tournament, go through the process and hopefully the result will take care of itself.
"We are playing well, we just need to concentrate for 70 or more minutes and then see what happens.
"We don't want to think too much about the final or anything like that. We just have to do our job in the semis."