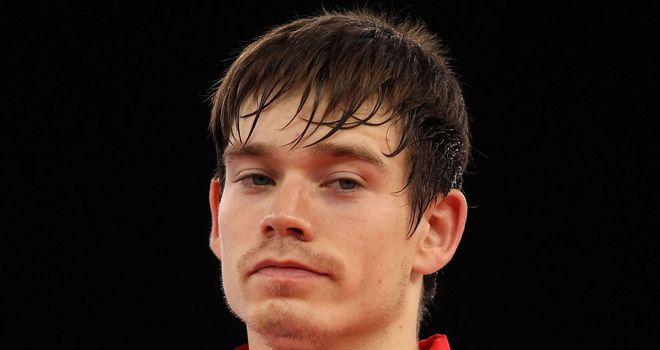 Aaron Cook: Decided against taking his fight for selection to the High Court
Aaron Cook has confirmed that he will not take his fight for selection to the Team GB Olympic taekwondo squad to the High Court.
The world number one in the -80kg class was controversially overlooked in favour of Lutalo Muhammad for the Games and has since sought to overturn this decision.
The British Olympic Association ruled there was not sufficient new evidence for GB Taekwondo to be forced to re-open its selection process last week.
Although Cook hinted he was willing to take his case to the Court of Arbitration for Sport, he confirmed on Friday he has since decided against that option.
In a statement, he said: "After careful consideration over the last few weeks, and despite my representatives advising me that I still had a good chance of successfully overturning the BOA's ratification of Great Britain Taekwondo's decision not to select me for London 2012, I have decided not to take my case against the BOA to the High Court.
"I am really disappointed that the BOA did not agree to my case being heard at the Court of Arbitration for Sport. It is the specialist forum for sports-related matters.
"The High Court is significantly more expensive, time-consuming and does not have the experience or expertise in dealing with sports-related disputes."
Door open
GB Taekwondo this afternoon released a statement in response to Cook's decision, and maintained the door would always be open for the 21-year-old to represent his country in the future.
The statement read: "GB Taekwondo fully respects Aaron's position and understands his decision not to take up the reserve place. We appreciate his good wishes for the team.
"This has been a difficult and unsettling period for both athletes concerned, as well as for the GB team as whole.
"However, Aaron is a world-class athlete who still has a very bright future in the sport and we would hope that he continues to be available to represent Great Britain in the future.
"With just four weeks before the Opening Ceremony, the focus must now be to ensure that the Great Britain team has the best prepared athletes at London 2012.
"Four incredibly talented taekwondo athletes have been selected to represent Team GB and they will give all they can in trying to deliver British medal success in London this summer."