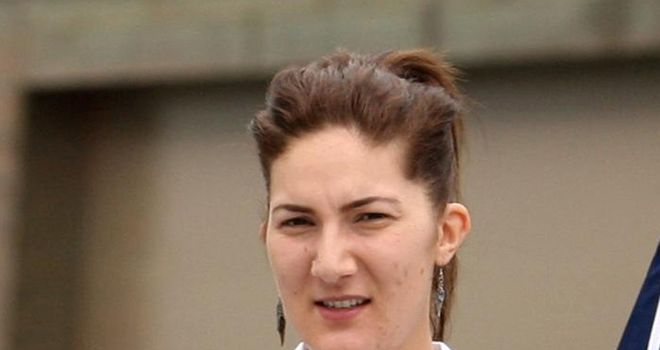 Sarah Stevenson: Injury worry
Olympic medal hopeful Sarah Stevenson is confident she can overcome a serious knee injury to earn her place on the Great Britain Olympic Taekwondo squad.
Doncaster-born Stevenson - the current world champion and a bronze medallist in the 2008 Beijing Olympics - underwent surgery in February to repair cruciate ligament damage sustained at a training camp in Mexico.
The 29-year-old has until the end of May to prove her fitness ahead of the final selection for the London Games.
Stevenson - who overcame great personal difficulties by claiming her world title despite both parents battling serious illness - is in a positive frame of mind.
"Things really have been going well, I am pleased to report," Stevenson said in The Guardian.
"I have been working hard in the gym and making lots of progress with my training, doing a few personal bests with my strength coach.
Injury
"After the injury setback, it is good to be hitting and exceeding the targets we set. I have started kicking again and running, which is obviously great.
"Thanks to the hard work of the medical team working on my knee, who I can't thank enough, all the boring stuff is out of the way now, so it's good to be back doing what I do best: kicking things.
"The aim now is to get me back into full-on training and so far so good, it's all going really well. I'm excited, happy and pleased to be getting on with it."
Bianca Walkden has been selected to compete in the Olympic under-67kg category at the European Championships in Manchester next month.
Speaking last week, Team GB Taekwondo performance director Gary Hall admitted the eventual final selection would be a tough call.
"Sarah is responding really well, so all things are pointing in the right direction at the moment, but we will see how it goes over the next couple of months," he said.
"I am sure in Sarah's weight category we will be able to select from a world champion and another really good performing athlete in Bianca."