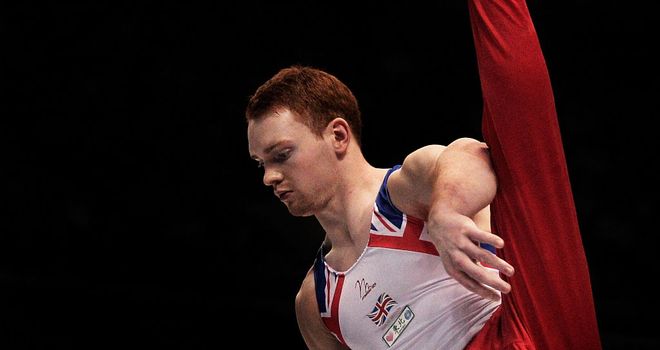 Daniel Purvis: Birthday bronze in Germany
Britain's Daniel Purvis celebrated his 21st birthday in style by claiming third place at the FIG Artistic World Cup in Stuttgart.
Purvis recorded 87,931 points but was squeezed out of the top-two positions by Shogo Nonomura and Marcel Nguyen.
Japanese Nonomura claimed top spot with 88,431, just ahead of home favourite Nguyen on 88,332.
Liverpudlian Purvis finished an agonising fourth at the World Championships in October, and his latest medal signals that he will be a real challenger for honours at London 2012.
Sam Hunter also competed for GBR finishing above world all-around silver medalist Phillip Boy to place seventh in the final standings.
In the associated team competition, the British line up of Kristian Thomas, Ruslan Panteleymonov, Max Whitlock and Theo Seager making an extremely welcome return to action after a lengthy injury, combined to score 176.15 to finish in 2nd spot just being Russia and ahead of Germany and Switzerland.