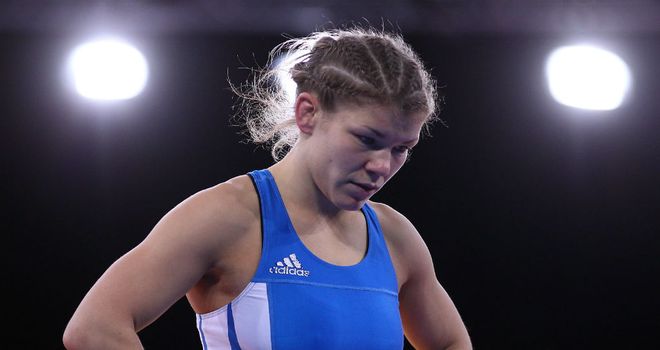 Olga Butkevych
Olga Butkevych will be the lone freestyle wrestling athlete competing for Team GB at the London Olympics.
She was born in Ukraine but moved to the UK in 2007.
Much has been made about 'plastic Brits' representing the home nation at the Olympics, but Butkevych has proved to be the best in the country.
The 26-year-old has an impressive international record, having claimed bronze at the European Championships in Dortmund last year.
Butkevych is coached by Nikolai Kornieiev, and she won a silver medal in the Olympic Test event at the ExCeL arena last December.
The Olympic competition gets underway this summer at the ExCeL, on the 9th August and Butkevych will have the eyes of Britain on her as the solo wrestling entrant.