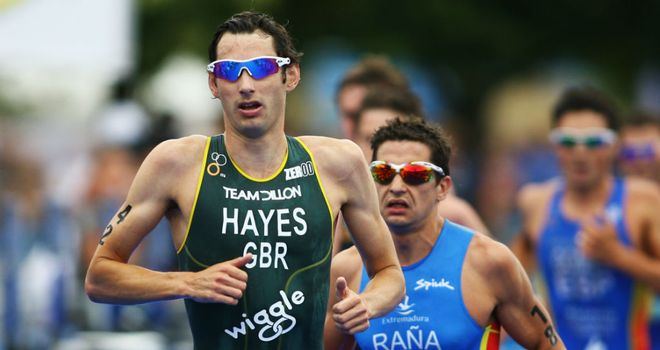 Stuart Hayes
Originally from a swimming background, Stuart Hayes was a member of Hounslow Swimming Club.
He then crossed over to triathlon aged 15, and it was around this time that his fellow Hounslow teammate, the 2006 world champion, Tim Don, did the same.
For the Athens Olympic Games in 2004, Hayes missed out on selection. However, he still finished the year ranked third in the world.
The triathlete is renowned for being a phenomenal swimmer and great cyclist.
The British hopeful has been successful on the ITU circuit across the world. In 2010, he won the Dextro Energy Triathlon ITU World Championship Series Kitzbuhel.
In 2010, he also won the silver medal in the Mooloolaba World Cup.
He will be hoping to show what he can do at the Olympics this year when he competes in Hyde Park in front of a home crowd.