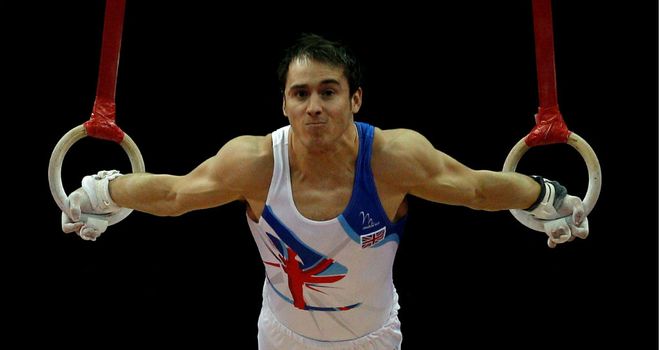 Daniel Keatings
Since Keatings was a young boy, his father always encouraged him to take up sport, in particular kickboxing.
However at only five-years-old, insurance was not available for the potential Olympian, which is where gymnastics was first introduced. His coach immediately saw the potential in Keatings and moved him to an elite facility.
The 22-year-old, who competes for Huntingdon as well as Great Britain, first represented Scotland at the 2006 Commonwealth Games.
The Scot went on to represent Great Britain at the 2008 Beijing Olympics, where he finished in ninth spot and it was in the same year that Keatings really began to shine.
At the Junior European Championships, he won a spectacular four gold medals, including the junior all-round champion title.
The aspiring Olympian won the silver medal at the 2009 European Championships, making him Britain's first ever all-round medallist in a major competition.
It was in London in 2009 that Keatings became the first British man to win a medal in the all-around event at the World Artistic Gymnastics Championships.
He claimed the silver medal with a stunning performance at the North Greenwich Arena, the 2012 Olympic venue.
In 2010, Keatings made history once again, winning Team GB's first ever Senior European Championship gold on the pommel horse.
He began 2012 by helping his British teammates secure the full quota of five male gymnasts for the Olympic Games and is now doing everything he can to ensure he is picked for one of the crucial places in the team this summer.