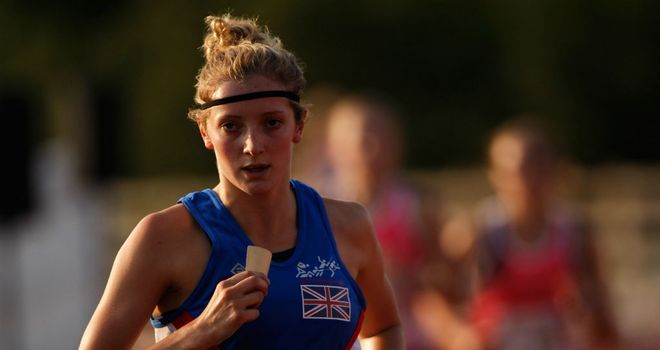 Freyja Prentice
The young student has burst onto the 2012 Olympic scene and is now one to watch in the modern pentathlon event.
When Freyja Prentice competed in her first Pony Club Tetrathlon (a combination of riding, running, shooting and swimming) when she was just 11-years-old, little did she know it was to be the pathway to her future sporting success.
Having joined her first athletics club in Aberdeen when she was 12, the Norway-born athlete never thought she would be making a living out of her hobbies.
In 2004, Prentice made her modern pentathlon debut, competing at the National Pentathlon Championships.
She then went on to win a gold medal at the 2006 Olympic Hopes Competition in Bratislava, which saw her leap forwards onto the World Class Development Programme.
Since then, the young hopeful has gone from strength to strength, winning individual bronze at the Junior World Championships in Argentina last November.
One of her greatest highlights however has to be when she gained the Olympic qualifying standard last July, finishing in the top eight at the European Championships.
She is now fully focused on getting to London and performing in front of a home crowd on 11-12 August this summer.