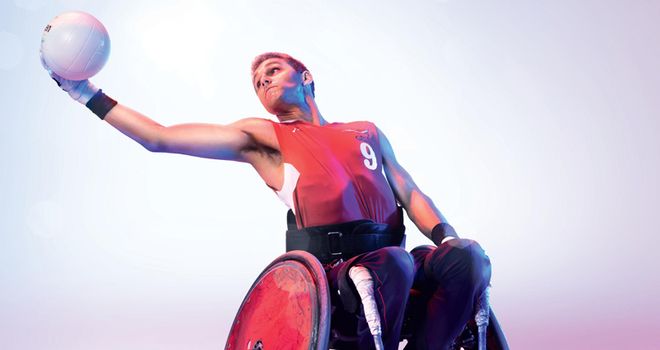 Steve Brown
As captain of the GB wheelchair rugby team, Steve Brown was disappointed to leave the London 2012 Paralympics without a medal.
However, the British team secured a fifth-place finish, after beating Sweden 59-47 in their final match.
After missing out on Beijing in 2008, London was always going to be a positive experience for Brown, particularly as he got to lead the side out in front of a packed home crowd.
Brown was only 24-years-old when he was involved in an accident that turned his world upside down; his spinal cord injury changed his life forever. He was unable to walk but developed a hunger to achieve more than ever.
The Kent Crusader's player became involved in wheelchair rugby after his father took him to see the GB team play.
He recalls that this was shortly after the accident that left him paralysed so he was very nervous and physically weak, but the players were aggressive and violent.
At that moment, Brown thought, "There's no way these people have the same injury as me, they've not gone through what I've gone through."
Seeing the team living completely independently gave Brown the inspiration to pursue the sport of wheelchair rugby. It was only two days after leaving hospital that he had his first training session and now those same people who he marvelled at are his teammates.
Getting involved with wheelchair rugby was a turning point in his life.
Brown is a Sky Sports 'Living for Sports' mentor and loves his role inspiring and leading young people to achieve success in their life.