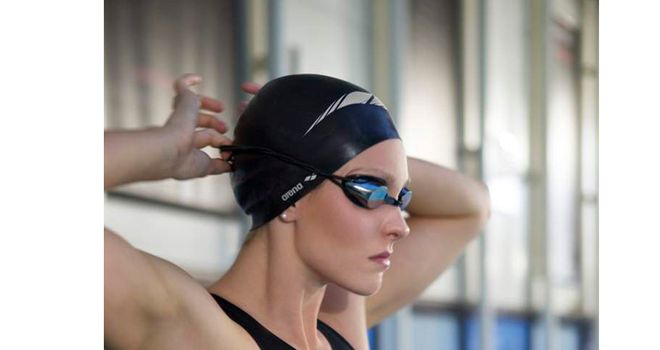 Fran Halsall
Going into London 2012 chasing five medals, Fran Halsall was disappointed after leaving the Games empty-handed.
However she is now moving on and aims to put right what went wrong at her home Olympics.
As European Champion, Commonwealth gold and World silver medallist, Halsall is one of the world's biggest names in sprint swimming.
Since 2006, she has won 13 National titles and is the current British record holder in the 100m and 50m freestyle, as well as the 50m and 100m butterfly.
Halsall began swimming at seven years old and by the age of 15 she was representing the British senior team at the Commonwealth Games in Melbourne. In the same year, at the European Long Course Championships, she came fourth in the 100m Freestyle and anchored the medley relay team to gold in a British record time, holding off the world record holder Britta Steffen.
At the 2007 National Championships, she won the 50m Butterfly and the 100m Freestyle setting new British records in both. She also won the 50m Freestyle and was crowned swimmer of the meet confirming her billing as the most exciting sprint prospect in the world.
In 2008 in Beijing, Halsall qualified for the final of three out of the six events she competed in, setting a new British record in the individual 100m Freestyle as well as helping break the British record in the 4 x 100m Freestyle Relay and 4 x 100m Medley Relay.
In 2009, she started with a new coach and a heavier training schedule than ever before. This new regime brought her extra strength which showed at the World Championship 100m Freestyle final in Rome when she won a silver medal ahead of the former World and Olympic Champion, Lisbeth Trickett.
At the 2010 European Championships, the scholar won her first individual senior international title in the 100m Freestyle as well as taking gold in the 4 x 100m Medley Relay, silver in the 100m Butterfly, silver in the 4 x 100 Freestyle Relay and bronze in the 50m Freestyle. With five medals in five events, Halsall became the most successful British swimmer at a European Championships.