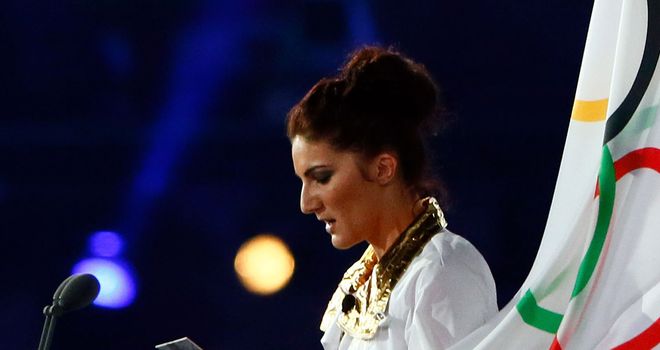 Sarah Stevenson: Medal hopes
Sarah Stevenson will not worry about the luck of the draw when she goes for Olympic taekwondo gold at ExCeL on Friday.
Stevenson - a bronze medallist at the Beijing Games after a scoring error was overturned - has certainly been tested during the past 18 months, when she was able to deliver World Championship gold while her parents were battling against terminal illness and then had to overcome a serious knee injury to prove her fitness for the four-strong Olympic GB Taekwondo squad.
All British fighters will be seeded fourth at the Games, and Stevenson could meet world No.1 Seham Elsawalhy of Egypt in the semi-finals.
Stevenson, though, will not let that unduly worry her.
"I never look at the draw. I just say to [coach] Steve [Jennings] 'tell me who I am fighting, tell me a few bits and bobs about them'," she said.
"I don't really care about rankings, because all of the fights are going to be hard, it is an Olympic Games, so you can't take anything for granted.
"90% of the girls I will be up against I have probably never fought, so I don't have to worry about them because I don't know them - and they don't really know me because I have not fought for more than a year, so I see it is a bonus."
Gold
Friday will also see Lutalo Muhammad in action, who was a controversial selection for the under-80kgs ahead of world number one Aaron Cook.
Thursday's British interest will be led by Wales teenager Jade Jones in the under-57kgs featherweights, who won silver at the 2011 World Championships, while Liverpool's Martin Stamper fights at under-68kgs.
Jones said: "My weight category is really hard, but I am definitely 100% going there for the gold.
"Seeing all the gold medals being won for Team GB has been really incredible.
"I have been watching it thinking I want to do that. It has been inspirational really and makes you want to do it even more." Stamper would probably come up against world number one Servet Tazegul of Turkey should he make the semi-finals.
"I'm going there with the plan to perform my best. I know if I can do that I can achieve any medal," said the Briton.
"But I want to focus on putting a performance in, because that is when I fight my best and when the medals come.
"It's been amazing so far watching Team GB getting all the medals, and I want to be one of them."