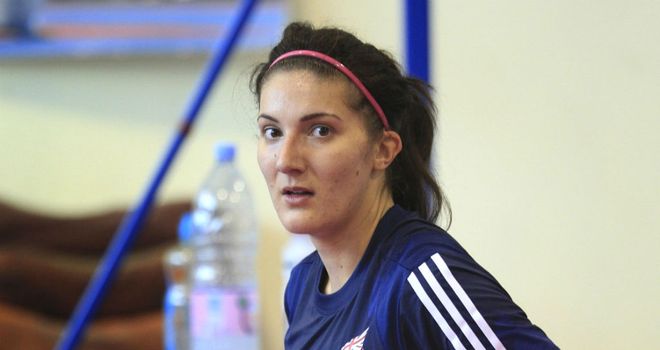 Sarah Stevenson
If Stevenson is to win gold at London 2012 there will be few more popular champions at the Games.
The Yorkshirewoman saw both her mother and father diagnosed with cancer, her dad Roy passing away in July 2011, just a few weeks after his daughter had been crowned world champion.
Despite knowing her parents were both critically ill, Stevenson battled to victory in South Korea in May, winning a thrilling final against China's Guo Yunfei on the referee's verdict.
The success - her second at the World Championships - leaves Stevenson highly fancied to do well at her home Olympics where she will hope to improve on her bronze medal from 2008 in Beijing.
On that occasion, Stevenson managed to medal despite actually losing her quarter-final. After going down to a controversial decision, an appeal was lodged and the British star was re-instated in the competition.
An Olympic medal was no surprise to anyone who had followed Stevenson in the sport. She was touted as a champion from an early age and won both world and European junior titles before enjoying success in the senior ranks.
Olympic gold in London would put the seal on an impressive career.