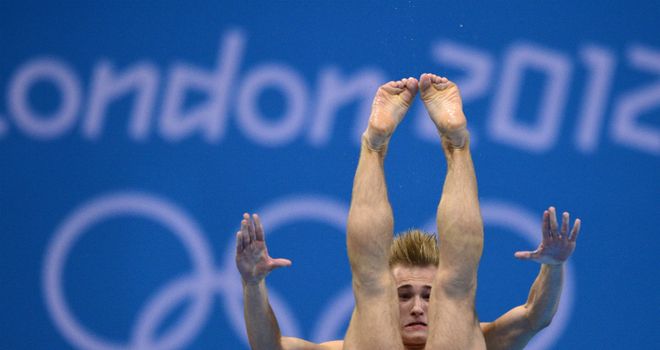 Jack Laugher: chastening first experience of Olympic competition
Jack Laugher crashed out in an error-strewn first round of the men's 3m springboard.
While team-mate Chris Mears edged through Laugher, ranked seventh in the world, failed to make the 18-diver cut-off.
Laugher, at 17 the youngest competitor in the field, appeared to be wracked by nerves in his first Olympics which ended with a failed dive and scores of zero.
Laugher was left punching at the water as he finished 27th with a score of 330 - just over 140 points below his international best.
Mears also had to battle and was 21st at the halfway stage before he snuck through in 18th with a score of 436.05 to qualify for tomorrow morning's semi-final.
Junior world champion Laugher was not alone in enduring a forgettable night, however, as the competition was marked by some startling errors from the world's best divers.
Bombed
Germany's Stephan Feck was forced to withdraw shortly after he completely bombed his second dive, almost jumping at right angles before landing flat on his back.
Venezuela's Edickson Contreras Bracho was left in tears after his second penalty for aborting a dive while even China's Qin Kai was not immune, relinquishing the lead after he drew scores of 3.5 for his mis-timed penultimate effort.
Until then Laugher had not made a major mistake, despite being well below his best, but slipped off the board on his final effort and failed to complete the dive.
Only Feck and Contreras Bracho were behind the teenager in the standings.
Russia's Ilya Zakharov made the most of a crazy night to qualify first ahead of defending champion He Chong, who had been as low as ninth.