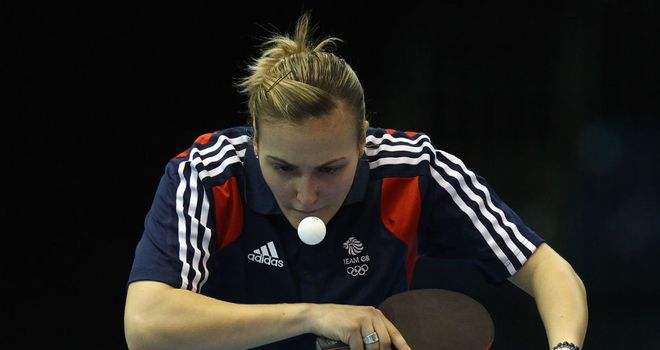 Kelly Sibley
Having recently defended her Ladies Singles title at the National Championships in Sheffield, the 23-year-old is on track ahead of this summer's Olympic Games.
Sibley claimed a hat-trick of victories at the Championships, adding the Ladies Doubles and Mixed Doubles titles to her Singles achievement.
Born in Leamington Spa, the athlete's first table tennis club was at Lillington Free Church, which she joined when she was just eight.
In 2000, when Sibley was 12-years-old, she went on to represent England for the first time, at the English Schools competition on the Isle of Man.
She then continued to play in both the French and German leagues. In 2003, the table tennis hopeful was selected to play in the Youth Olympic Festival in Paris.
Her breakthrough in the senior team came in the same year and she kept improving from then on.
A career highlight for Sibley was at the 2006 Commonwealth Games in Melbourne, where she was the youngest representative of the England squad.
She also went on to lead the team at the 2010 Games in New Delhi, however suffered disappointment when she came fourth in the team event.
In 2008, she celebrated her biggest achievement to date, with a gold medal in the World Team Championships in China.
She has these Championships coming up at the end of March this year, with the European Olympic and World Olympic qualifications following in April and May.
After her success at the National Championships already this year, Sibley is one to keep an eye on as the Olympic countdown continues.